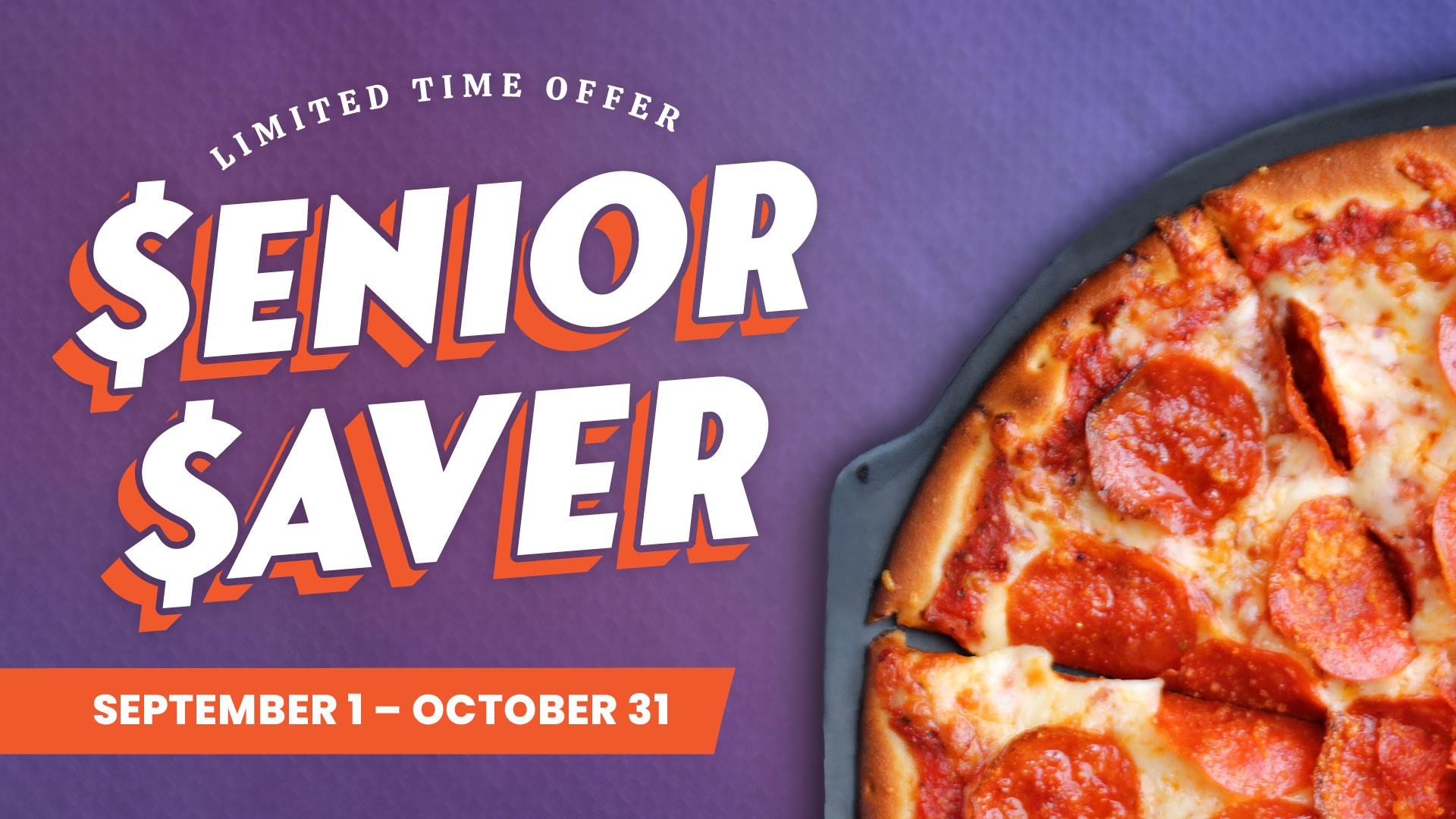 Tue, Aug 30 More Value from Majestic with Senior Saver
The local owners of Majestic Neighborhood Cinema Grill know what locals of all ages want: Great entertainment at an even better price. And Majestic continues its trend of offering fantastic film and food deals to the young and the young at heart.
Take our newest value program - Majestic Senior Saver. From September 1 through October 31, all guests age 55 and better can enjoy 20% off their entire food and drink bill, available weekdays until 5 pm (alcohol not included). Simply show us your ID and we'll slice 20% off your tab.
And since we're right in your neighborhood, pop over on Wednesday for our $3 Wednesday specials. All ticketed guests can choose from an entree-size cheese pizza, domestic draft beer, bottomless popcorn, unlimited soda, Icee, a box of candy and a couple limited-time rotating menu items for just $3 each. Where else can you get pizza and a beer for only $6?
Don't forget about Fall Break, which will be here in a flash. In the first two weeks of October, all Majestic locations will feature weekday morning and afternoon $3 School's Out Cinema screenings. The morning features are designed for all ages, and teens will appreciate the selection of afternoon showings. Also, $5 Ticket Tuesdays continues through October 18 at Majestic, where all showtimes for new releases are just $5 a seat all day Tuesday.
Visit MajesticPHX.com for showtimes, deals and more