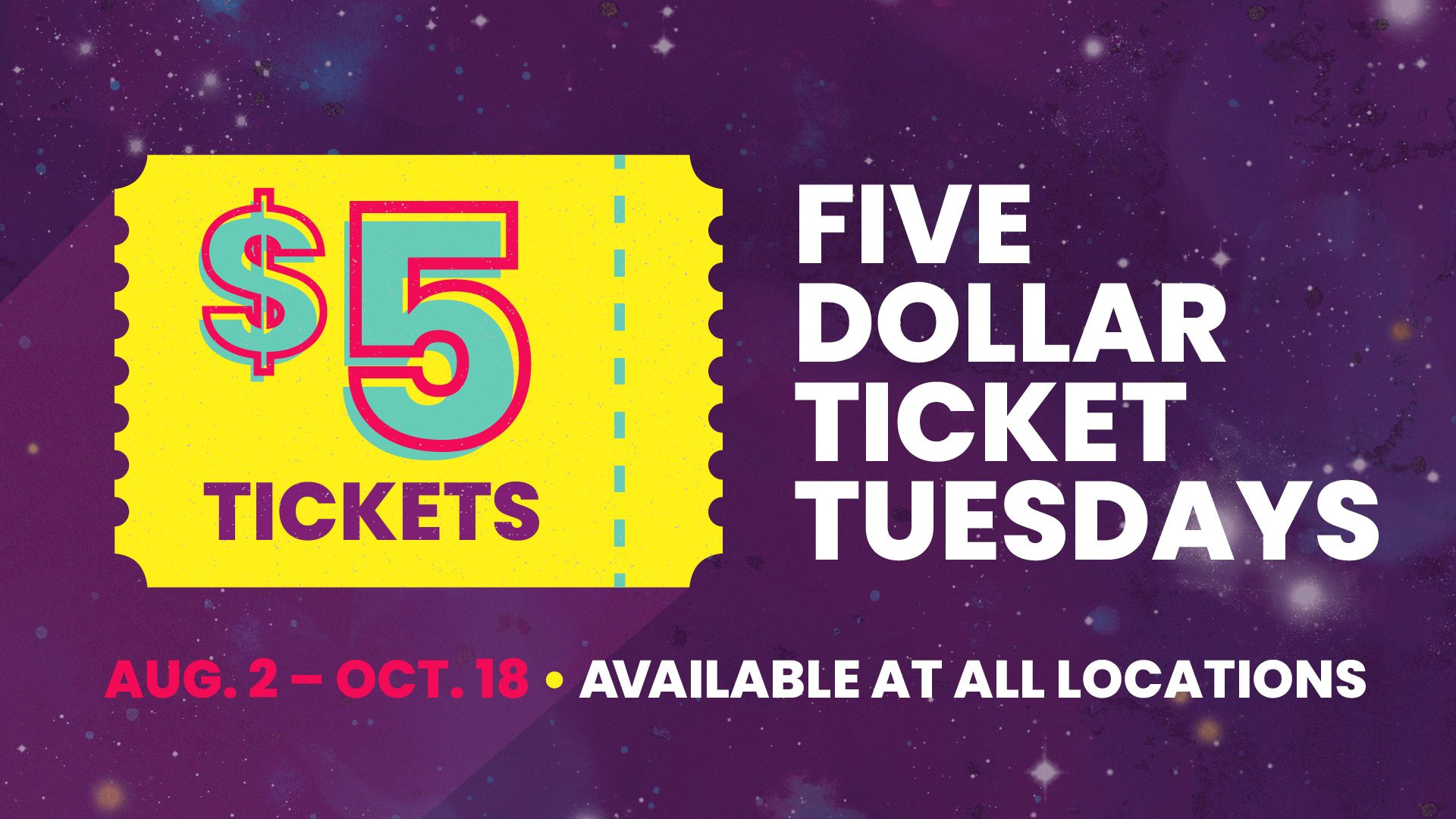 Wed, Jul 27 Now Playing at Majestic: $5 Ticket Tuesdays
Majestic Neighborhood Cinema Grill is introducing another way to make great movie memories with its latest installment of value entertainment: $5 Ticket Tuesdays. From August 2 to October 18, all new release films at Majestic are just $5 on Tuesdays. Reserve a state-of-the-art recliner for any Tuesday showtime by purchasing a ticket at Majestic's Chandler, Gilbert or Tempe box office or online at MajesticPHX.com. 
Get a $5 ticket for popular and upcoming releases like the long-awaited DC League of Super Pets, Jordan Peele's horror thriller Nope, the action-packed Bullet Train starring Brad Pitt and Sandra Bullock, and more. All day Tuesday, any film new to theaters since May 2022 is only $5 per seat through October 18. Special events and Majestic's curated cinema offerings are not included in this offer.
$5 Ticket Tuesdays joins other Majestic-exclusive value programs, including our popular $3 Wednesdays, where ticketed guests can enjoy bottomless popcorn, unlimited soda, a box of candy, an Icee, an entree size cheese pizza or a domestic draft for only $3 each. Earlier this year, Majestic launched $3 School's Out Cinema, during which daytime screenings of family-friendly films and teen and tween favorites are offered during school holidays and breaks for only $3 a seat. Majestic's next School's Out Cinema features are planned for Labor Day and over fall break.
"Being locally owned means we understand what our community expects for its entertainment dollar and we listen to our guests' feedback," said Craig Paschich, CEO, Majestic Neighborhood Cinema Grill. "That's why we work to consistently deliver affordable entertainment with programs like $5 Ticket Tuesdays, $3 School's Out Cinema and $3 Wednesdays."
Majestic Neighborhood Cinema Grill is located at 4955 S. Arizona Ave in Chandler, on the northeast corner of Arizona Ave and Chandler Heights; in Gilbert at 5478 S Power Road, on the west side of Power south of Ray; and in Tempe at 1140 E. Baseline Road, on the north side of Baseline between Rural and McClintock.